Our Services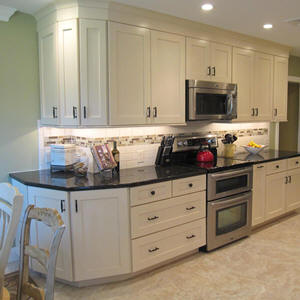 There are many electricians in Orange County, New York but only Mombasha Electric can boast a winning combination of professionalism, a wide range of services, and true dedication to our craft. We are a family-owned business that is concerned with customer satisfaction above all else, whether that means walking you through your home theater installation options or safely running your pool wiring. So if you've been putting off walkway lighting installation or generator services for fear of having to deal with high costs and slow, shoddy work, put those fears to rest by contacting Mombasha Electrical Services today via phone or e-mail.
Emergency Services
People may have lived entirely without power in times past, but in this day and age practically every task is dependent on electricity. When our access to this resource is cut off or impaired, the results can be disastrous—even dangerous. That's why Mombasha Electric offers 24/7 emergency services. The last thing that we want to see is a business forced to lose revenue due to an electrical problem or a busy family that is struggling to accomplish their everyday routines without power. Our goal is to help keep you safe and happy with the service you receive from your electrical system, and we're willing to work at all hours to do just that. If you need professional electricians in your home or business and don't have time to spare, contact Mombasha Electric. Be sure to ask about how choosing to install a generator can also be a great way to help your family or company in the event of an outage or other electrical crisis.
Customized Work
While each electrical project requires adherence to a set of strict rules in order to ensure success, some jobs allow for a little creativity and customization. Mombasha Electrical Contractors will use our years of field experience and professional training to bring you work that will show off your style as well as meet your property's functional needs.